As we say goodbye to 2016, let's take a quick look at what we've accomplished together this year:
10,556 new participants welcomed in 2016 (18,833 total)
2,930 new samples genotyped (5,287 total)
Over 15 million individual survey responses collected
All in all, it's been a fantastic year! To those who've spread the word among family, friends, and social groups, thank you for keeping us busy!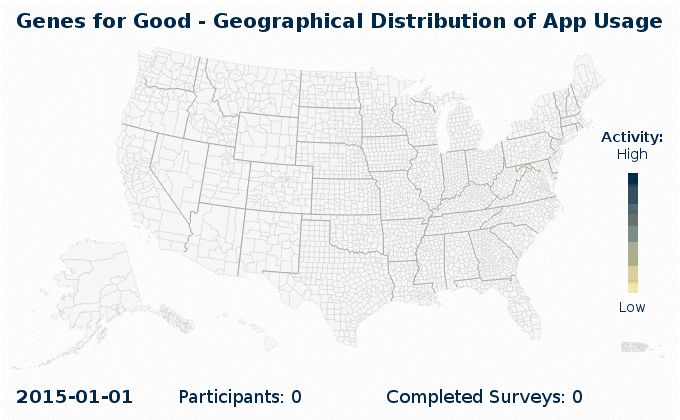 Coming in 2017:
More ways to explore your genetic data
In the short term, we're looking at a couple of non-medical traits to return. Overall, we plan to place a greater focus on improving ancestry results in the coming year and provide more ways to interact with your genetic data in the app.
More visualizations for survey responses
Our developers are working to make visualizations available for more surveys than ever, and we are also coming up with different ways to display your data.
More research!
We'll continue sharing highlights from our upcoming paper over the next few months, but now that we've examined data quality and genotyped more participants, we can begin to do some interesting analyses. We're also very excited to be sharing data with outside researchers. Ideally, we'd like to genotype tens of thousands of participants - so please continue to spread the word!
We hope that everyone is able to enjoy a well-deserved break over the holiday season. Happy Holidays, and see you in 2017!
Please note: The Genes for Good team will be out of the office from Dec 26 - Jan 2, so responses to inquiries may be delayed and no new kits will ship out during this time.
Thank you for your participation!